Get in touch with us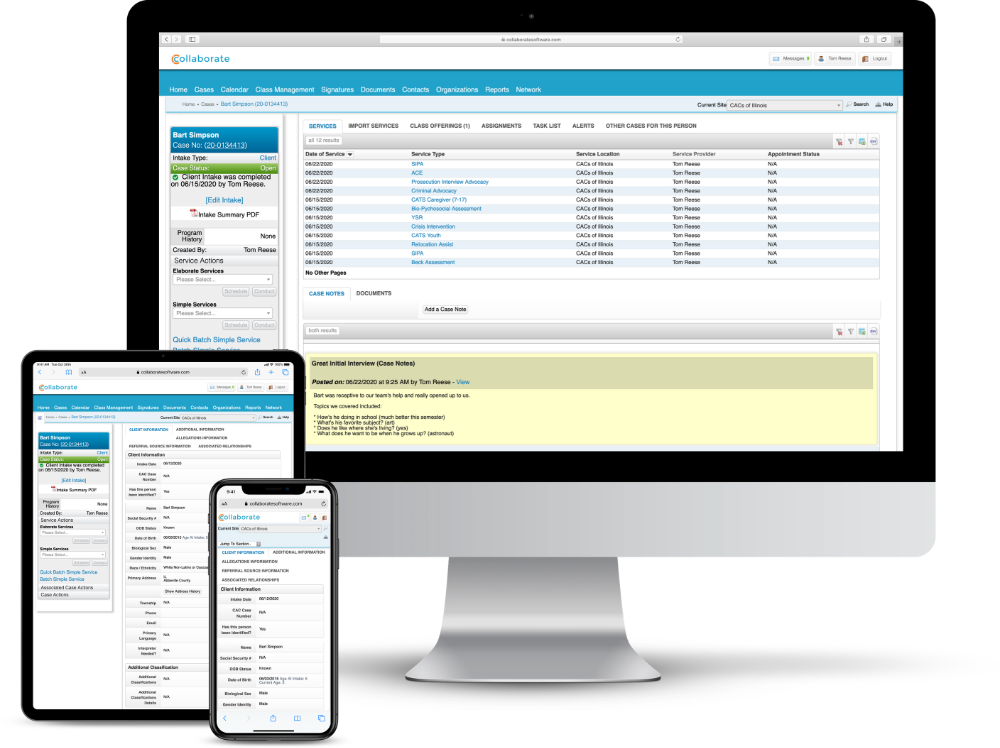 Schedule an intro call
In our 30-minute call, we'll chat about your case management needs. From there, we'll tailor a 1-hour demo based on your requirements.
Send us an email
Prefer to communicate via email? Submit your inquiry below.
Email
Phone
Twitter
Address
1953 N Clybourn Ave
Suite R-164
Chicago, IL 60614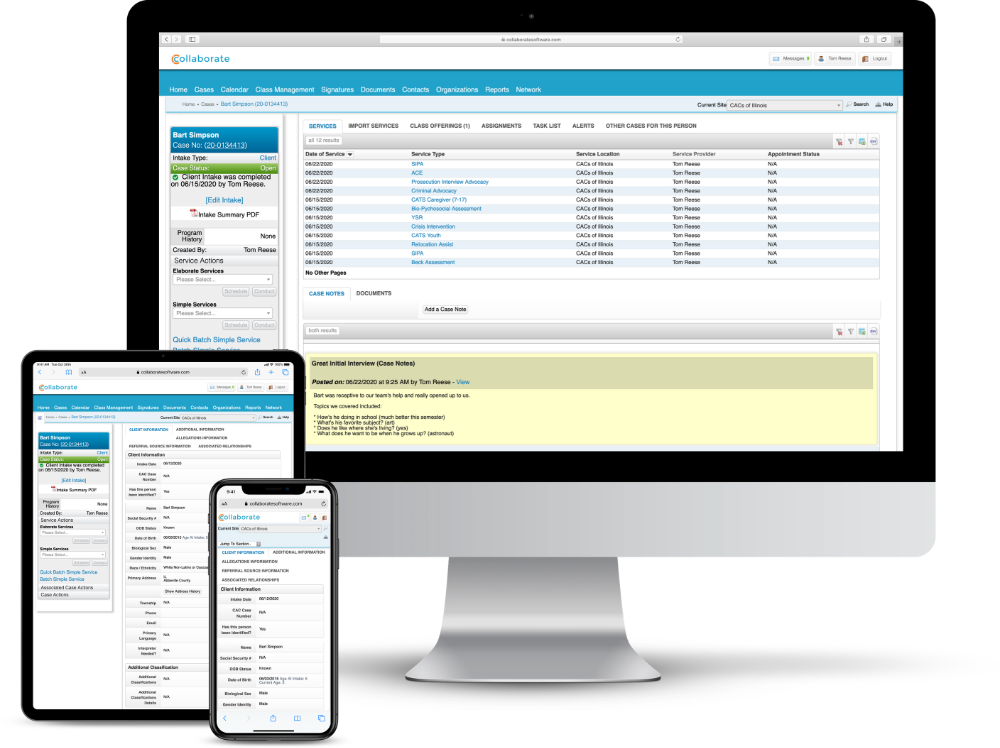 Collaborate is customizable case management software for non-profits and social services agencies.
Track case information, all the way through intake, providing services, setting goals, and recording outcomes
Go beyond the data with intelligent core features such as: case history, medical exams, test results, custom reports & more
Our award-winning web-based solution is secure & easy to use, whether a novice or a power user