Collaborate Training Schedule
Learn to Use Collaborate from the Experts
Collaborate users are invited to join our weekly training webinars, which cover topics like New User Training, Reports, Administrator, and special modules functionality. Check the calendar or subscribe with iCal for current training opportunities.
Looking for 1-on-1 Instruction?
Book a 30-minute Help Desk session with one of our trainers to cover any training topics you like.
Register for 1-on-1 Session
Webinar times listed below are in Eastern Time (ET).
Training Feedback from Collaborate Users
"The training was amazing. Extremely helpful and informative."

Dakota Mahoney
Program Outcome Specialist, Children's Advocacy Center of Hidalgo County
"It was very interesting, and the presenters did an excellent job keeping the audience engaged."

Michelle Pittman
Education Coordinator, Gulf Coast Childrens Advocacy Center
"Thank you for the training, the tips on extra modules were very helpful."

Lindsey Sanders
MDT and Client Services Coordinator, Child Advocacy Center of Cooke County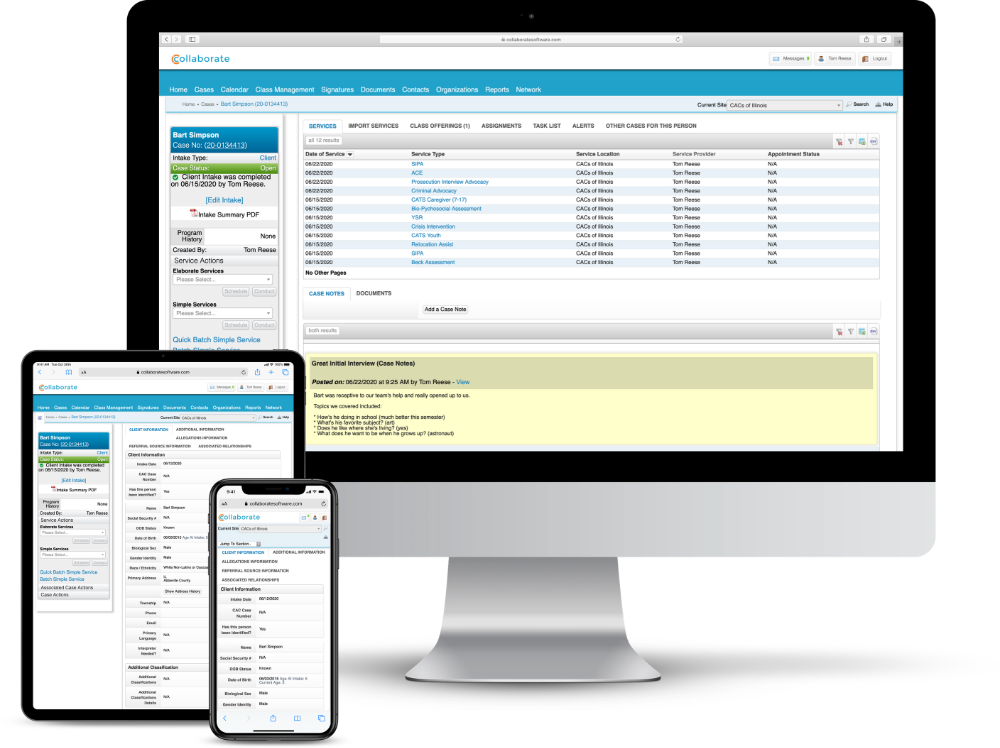 Collaborate is customizable case management software for non-profits and social services agencies.
Track case information, all the way through intake, providing services, setting goals, and recording outcomes
Go beyond the data with intelligent core features such as: case history, medical exams, test results, custom reports & more
Our award-winning web-based solution is secure & easy to use, whether a novice or a power user