Your peers - our clients
Hundreds of human services organizations use Collaborate to run their organizations.
12,000

+

Collaborate Users
66,000

+

Cases Created per Month
---
National Children's Advocacy Center
The National Children's Advocacy Center (NCAC) invented the modern response to child abuse way back in 1985. Pioneers of the Multidisciplinary Team (MDT) approach, the organization serves as the model for over 1,000 CACs around the world.
Our staff found that Collaborate is easy to navigate, and was customized specifically to streamline services and data entry.

Kelli Mukaddam
Data Specialist
Tens of thousands of Cases migrated from NCATrak into Collaborate
Clinical Assessments include TF-CBT, TSCC, and CBCL
Clients and their families are evaluated throughout the therapy process, within the app, to gauge the efficacy of treatment, including CBCL's Pre, Mid, Four Month, Eight Month, and Post-therapy standards
1,500 Case Reviews completed per year
One of hundreds of CACs using Collaborate
---
South Carolina Coalition Against Domestic Violence and Sexual Assault
The South Carolina Coalition Against Domestic Violence and Sexual Assault (SCCADVASA) is the statewide partnership of organizations providing services to victims and survivors of domestic violence and sexual assault in South Carolina. Member organizations include rape crisis centers and women's shelters, many serving clients 24 hours a day, 7 days a week.
Dozens of member organizations, many cross-trained with partner CACs
Cross-trained Users can quickly switch between DV/SA and CAC sides
Hotline Intakes to quickly get victims the help they need
145,000 Cases migrated from legacy systems
---
Douglas County, Nebraska
Three human services departments of the Douglas County, Nebraska municipal government run on Collaborate, each with their own tailored software implementation.
Highlights include fully electronic workflows, Class Management for educational programs, and hundreds of DocuSign Signatures collected per month.
"With the use of Collaborate and DocuSign Signatures, our caseworkers are able to work more effectively and efficiently."

Melissa Sewick
Director
Douglas Co. Dept. of General Assistance
The Douglas County Department of Corrections promotes public safety by effectively managing individuals in secure custody and Community Corrections by offering programs to prepare individuals to successfully return to society.

The Douglas County General Assistance provides for the poor of the county who are not eligible for any other governmental assistance and do not have a parent, step parent, or spouse responsible for their support. These are "programs of last resort".
The Douglas County Veterans' Service Office provides confidential counseling and assistance to Veterans and their families who are applying for Federal, State, and County Veterans programs and benefits.
---
Melinda Hoag Smith Center for Healthy Living
The Melinda Hoag Smith Center for Healthy Living is on a mission to positively impact the health and well-being of Newport Beach, California's most vulnerable populations. Its facilities include a mental health center, family resource center, a dental clinic, and a monthly food distribution program.
Client Portal with multi-language support allows Clients to complete their own initial Intakes and apply for Services
Staff can quickly convert Portal submissions into full Intakes
Optional Modules include Collaborate Electronic Signatures, Document Templates, and Class Management
---
Catholic Charities
Catholic Charities of the Archdiocese of Miami (CCADM) was established in 1931 to serve impoverished families during the Great Depression. Since then, CCADM has grown to offer a diverse slate of Services in the Miami area, including alcohol & substance abuse treatment, child development, behavioral health, elderly assistance, homelessness, and help for immigrants & refugees.
Universal Intake to facilitate a quick implementation
Custom workflow allows Clients to have several open Cases at once
Reporting for over 40 distinct Service offerings across dozens of locations
Optional Modules include Batch Simple Services, Case Review, and Class Management
---
The Spot / Project Ark
The Spot / Project Ark is a cooperative focusing on social justice and health care for at-risk youth.
"Prior to Collaborate, we were using paper charts, which are hard to manage, and even harder to compile data from for grants. Now everything is easy to access, and complete."
Katie Plax MD
Director, Adolescent Center
Collaborate facilitates all data management and reporting for SPARK
Medical services, mental health counseling, sexual and reproductive health services
Work development / workforce coaching services
Substance abuse counseling
Fully electronic medical records, charting, even immunization records
---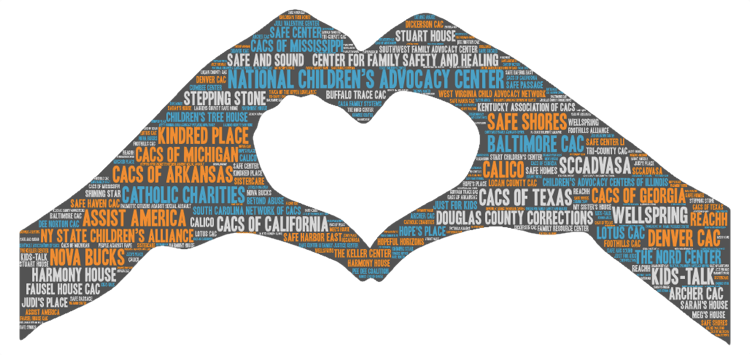 Reach out to us if you'd like to join the Collaborate community.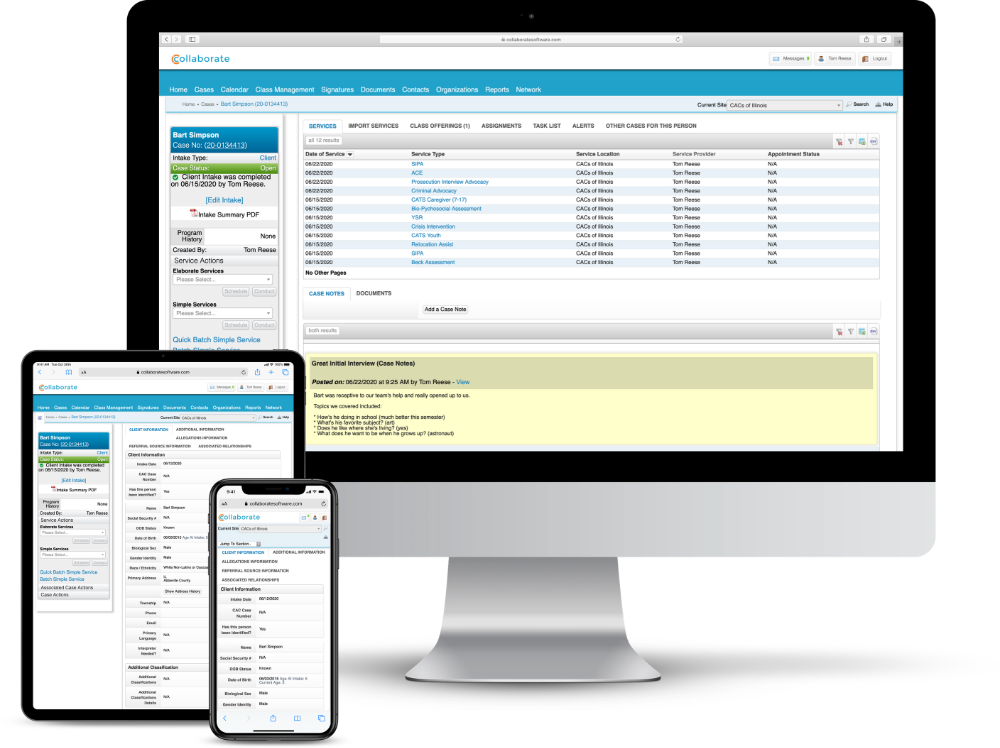 Collaborate is customizable case management software for non-profits and social services agencies.
Track case information, all the way through intake, providing services, setting goals, and recording outcomes
Go beyond the data with intelligent core features such as: case history, medical exams, test results, custom reports & more
Our award-winning web-based solution is secure & easy to use, whether a novice or a power user