Client Story
Melinda Hoag Smith Center for Healthy Living
The Melinda Hoag Smith Center for Healthy Living (MHSCHL) is on a mission to positively impact the health and well-being of Newport Beach, California's most vulnerable populations. Its facilities include a mental health center, family resource center, a dental clinic, and a monthly food distribution program.
Easy Intakes for Clients
The MHSCHL's Collaborate implementation includes a number of Optional Modules, but the star of the show is their Client Portal. This module allows prospective Clients to fill out their own Intake forms - anytime, from anywhere - and it works equally well on any device.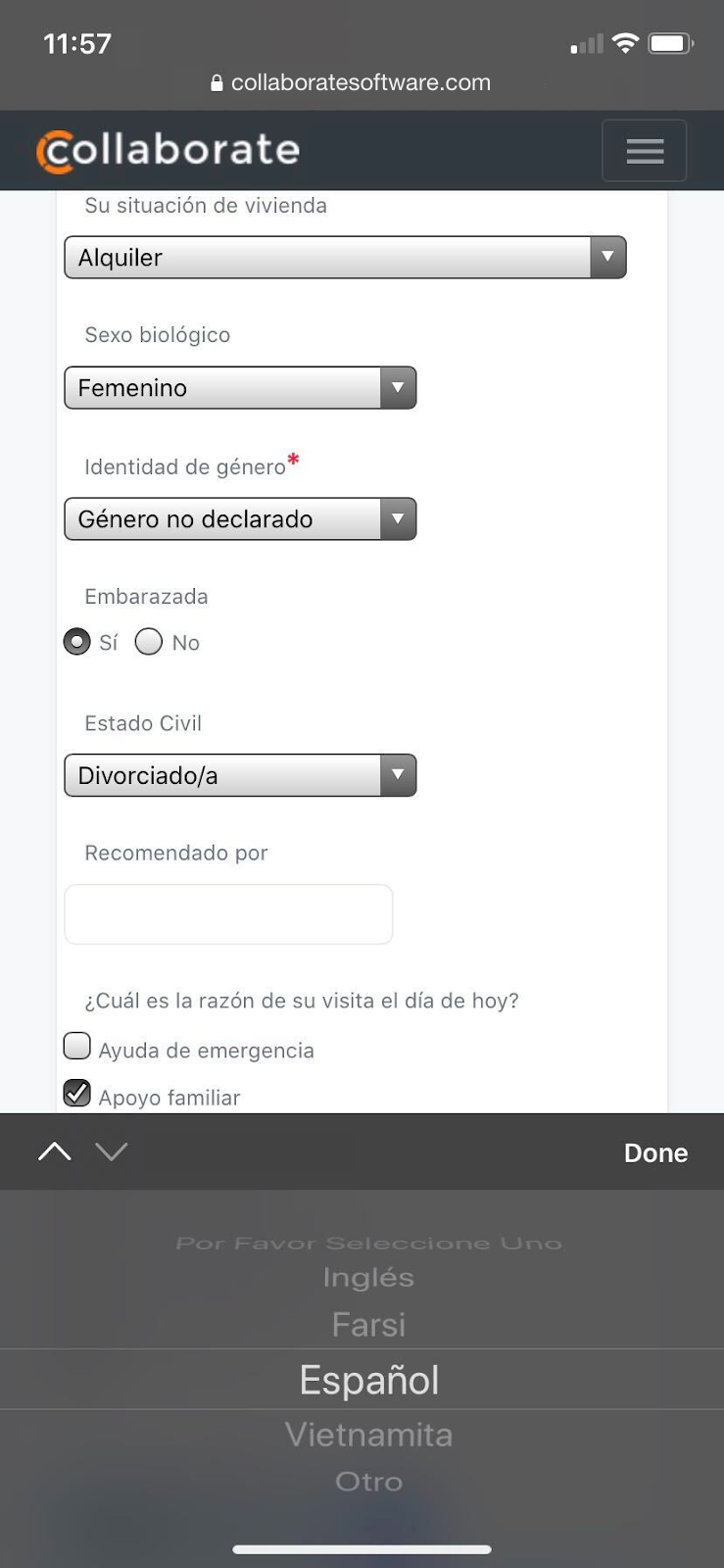 Emphasis on Accessibility
Since many of the MHSCHL's Clients speak limited or no English, their Client Portal was built to accommodate multiple languages. This supports the organization's goal to provide help to underserved groups, such as recent immigrants, who may not even be aware of help available to them due to language barriers.
Simpler for Staff
Once Portal Intakes are submitted, staff can instantly manage them via Collaborate's Portal Management module. A detailed screening questionnaire - used to get a complete picture of a Client's healthcare, housing, financial, fitness, employment, and health status - provides insight about what Services and Referrals could be a good fit for them.
Collaborate's Client Portal was redesigned from the ground up to support the MHSCHL's unique requirements. Accessibility, both from a device and language perspective, was emphasized all along the way. The result is an Intake module that will help many more people get the help they need in a much more efficient manner, not just for MHSCHL's Clients, but for all organizations that use the Client Portal as well.
30
Number of Services and Organizations housed by MHSCHL
4
Primary languages supported in Client Portal