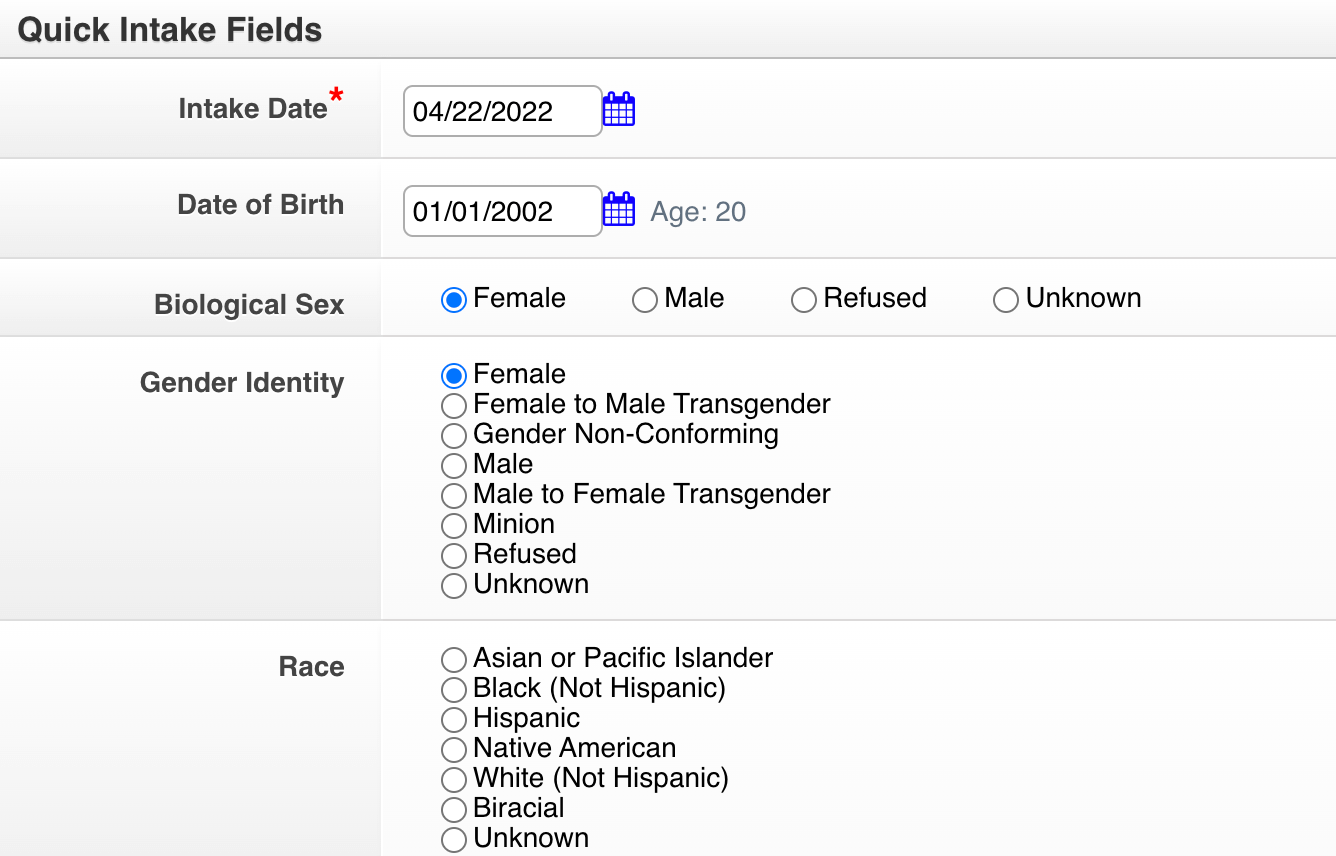 Crisis Calls & Hotline Intake
If you have a 24/7 crisis hotline, it's important to gather information quickly and help get your caller to safety.
Collaborate includes special Case Types - optimized for hotline staff - to kick off an Intake when potential Clients call. These can be easily converted to full Cases later, typically when Clients are able to visit your facility.